Welcome to the DEATH BATTLE Wiki!
Death Battle is a show where cast members Ben Singer and Chad James a.k.a Wiz and Boomstick choose two fictional characters in pop culture whether they're from a comic, movie, or video game and analyze their weapons, armor and skills and have them fight each other to see who would win a DEATH BATTLE.
Rules & Guidelines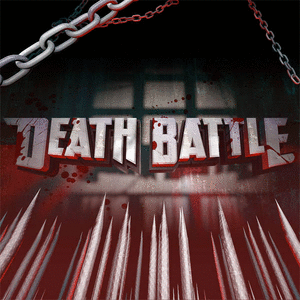 Check them out here.
Polls
Community Fight Suggestion
Simon Belmont (Castlevania) vs. Sir Arthur (Ghosts 'n Goblins). Who wins?
Character Opponent Suggestion Poll
If Ben Tennyson (Ben 10) were to ever be featured on Death Battle, who should he go up against?
Series Character Suggestion Poll
Which JoJo's Bizarre Adventure character would you want to see on Death Battle the most?
Upcoming Fight
Next time on Death Battle is Scrooge McDuck VS Shovel Knight! Who do you think is going to win?
Bonus Poll
Which Season 2 loser should get a second chance?
Ad blocker interference detected!
Wikia is a free-to-use site that makes money from advertising. We have a modified experience for viewers using ad blockers

Wikia is not accessible if you've made further modifications. Remove the custom ad blocker rule(s) and the page will load as expected.